We met up with Laura, Mark and Baby Lily at the lobby of the Hua Hin Marriot Resort & Spa for the photo family session. Most of the 5-stars hotels are okay with their guests hiring a freelance photographer to come in to do photographs, but the guests have to inform or ask for a permission ahead of time.
The shoot was originally scheduled for 9am in the morning, but we had to postpone it to 4pm because of rain storm. The afternoon was bright and sunny. Laura, Mark and Baby Lily came prepared for the shoot, dressing in coordinating colors of clothing. Lily was well rested before the shoot, so most of the time she was smiling and enjoying the shoot.
The Hua Hin Marriott Resort & Spa itself was already picturesque. The hotel has nice open area of green space with variety of beautiful colors of flowers. The hotel also has a beachfront, so we got both green scenery and beach scenery for the shoot. The family was quite happy with the result.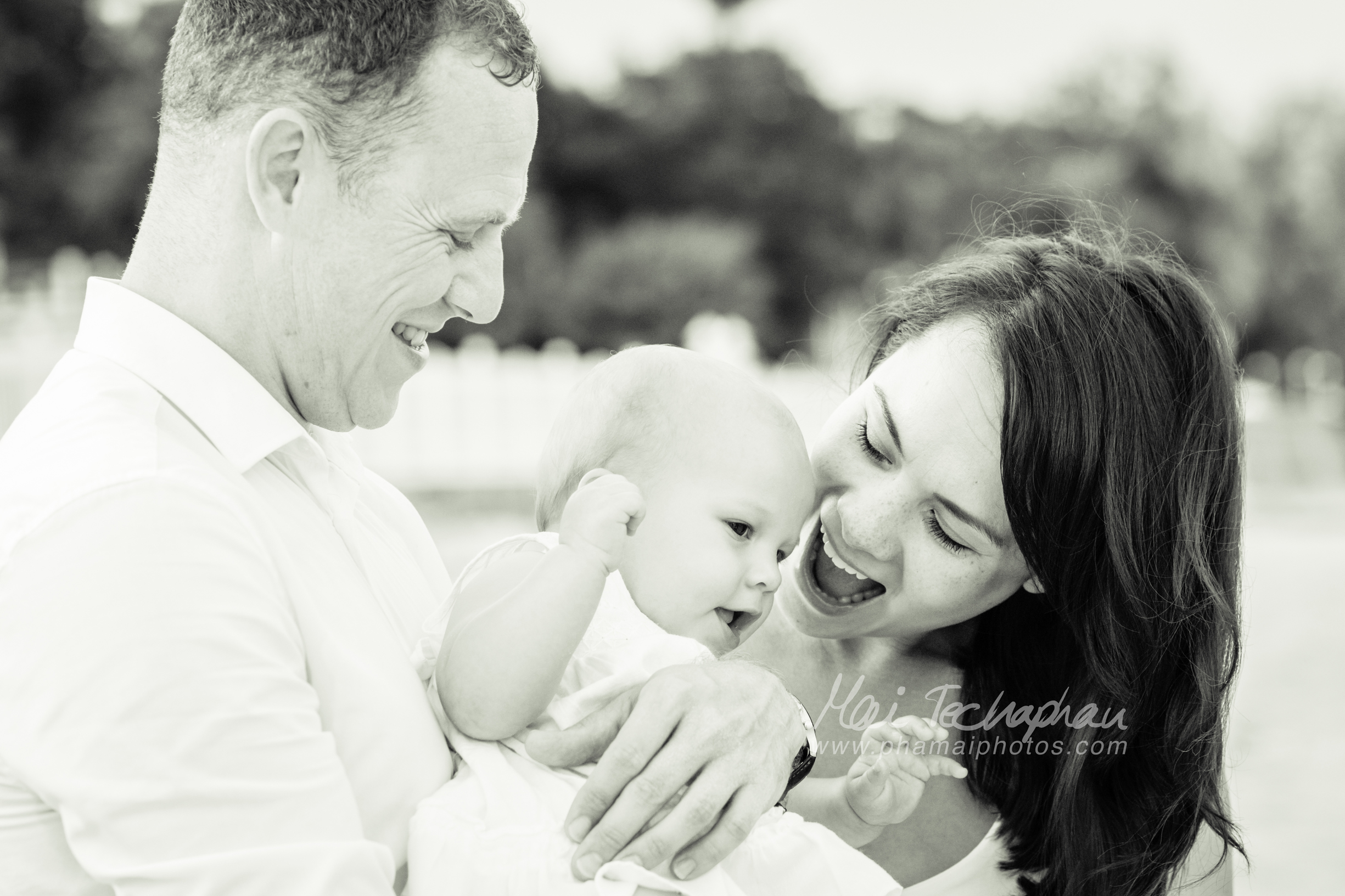 If you are interested in having a similar family photoshoot with us, or are interested in any of our other services, please feel free to contact us, or call us at +66 (0) 81 763 8096.